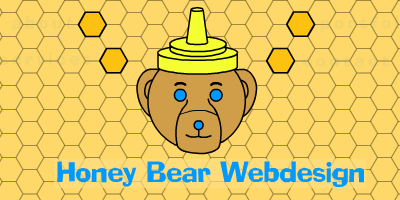 Honey Bear Webdesign
This is my old portfolio themed around my web design/development company, Honey Bear Webdesign.

I created Honey Bear Webdesign to give a nifty name to the company who was creating projects like WorldDom and the Reborn website. I created this portfolio and added on to the portfolio section as needed without changing much of the site after the initial design. If someone liked one of my sites, they could easily check out other projects under the moniker of Honey Bear Webdesign.

Summer of 2007, I decided to create a new portfolio project-centered informational site about what I have done and studied over the past few years.